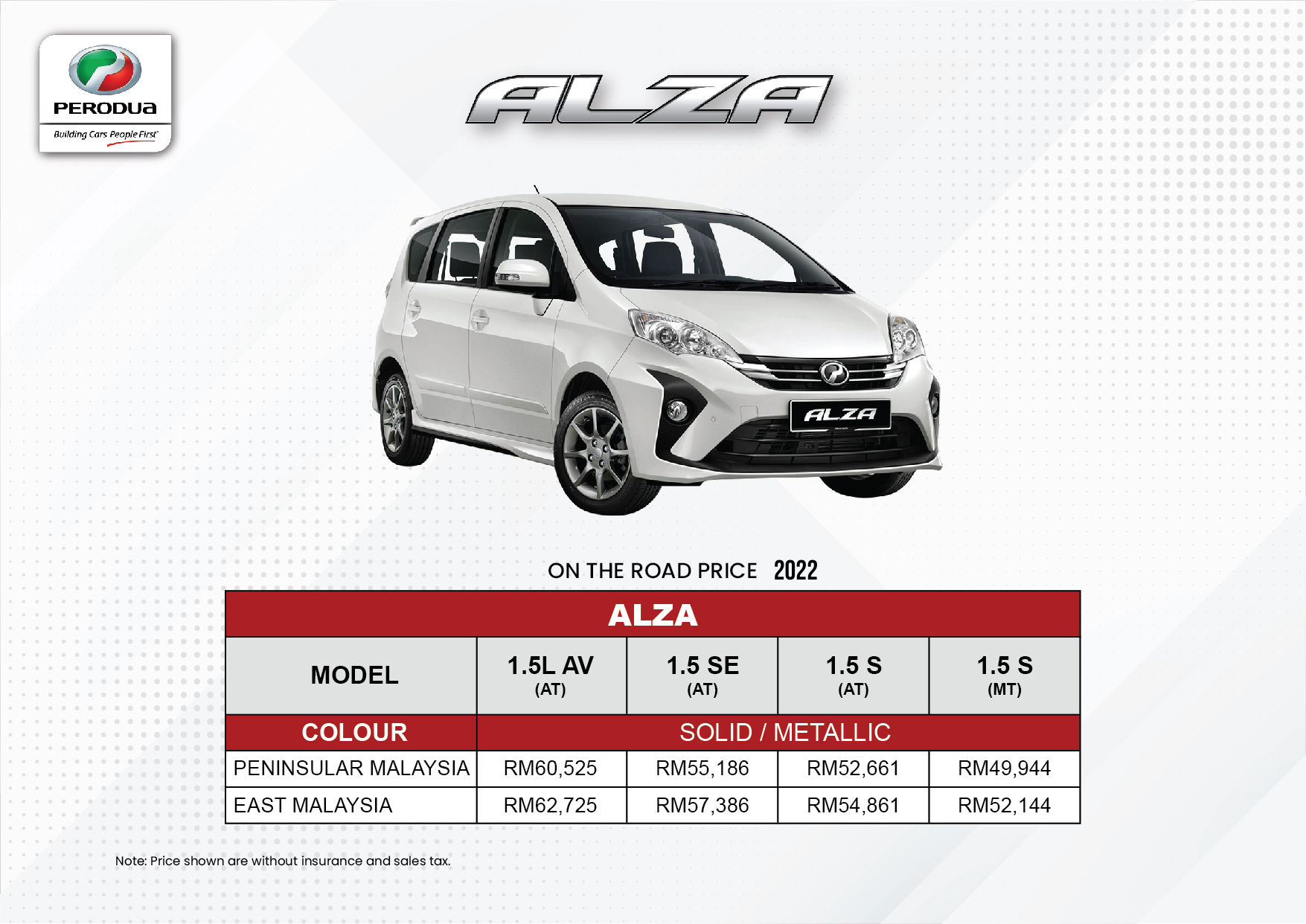 New Alza Price 2022 especially for all Alza lovers! "Versatile As You", Perodua's fresh Alza variants have become talk of the city. 4 ultimate Alza variants are Automatic Alza 1.5 AV, Alza 1.5 SE, and Alza 1.5 S (Automatic & Manual). An explicit view about on the road price excluding insurance of Alza variants especially for you!
In Peninsular Malaysia, Alza 1.5 AV is evaluated at MYR 60,525.00. The market price of Alza 1.5 SE is MYR 55,186.00. Automatic Alza 1.5 S is charged for MYR 52,661.00, while Manual Alza 1.5 S rated for MYR 49,944.00.
From the surroundings of East Malaysia, the worth of Alza 1.5 AV is MYR 62,725.00. Alza 1.5 SE costs MYR 57,386.00. Automatic Alza 1.5 S and Manual Alza 1.5 S are demanded for MYR 54,861.00 and MYR 52,144.00 respectively.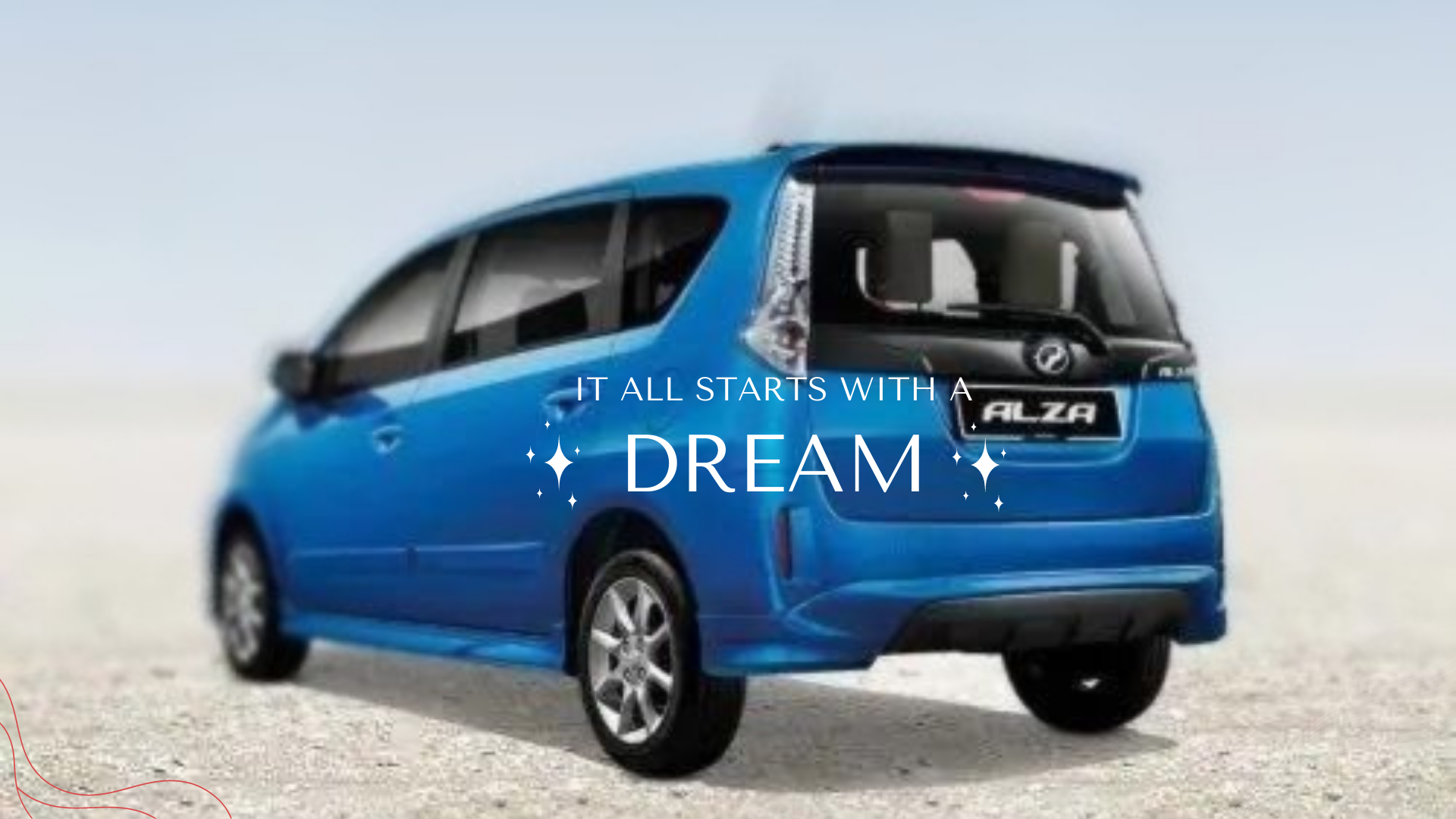 Why does the price of each variant is not the same? Let's study their comparisons!
New Alza Price 2022 also differentiates every model.
Alza 1.5 AV's new look includes Fresh Leather Seat Design, Multimedia System with Navigation & Smart Link, Roof-mounted Monitor, and Reverse Camera.
Alza 1.5 SE designed with Darker Seat Fabric, Front Corner Sensors as well as 15-inches Alloy Rims.
Alza 1.5 S features Darker Seat Fabric, Premium Solar and Security Window Film, Anti-lock Braking System (ABS) with Electronic Brake Distribution (EBD) and Brake Assist (BA), Reverse Sensors together with 15-inches Alloy Rims.
CLOSURE
Based on New Alza Price 2022, you may conclude that Perodua Alza offers you various new models at reasonable rate. It's time to choose your best travel companion!
Any interest on Aruz? New Aruz Price 2022 is now on Sales Advisor Website!