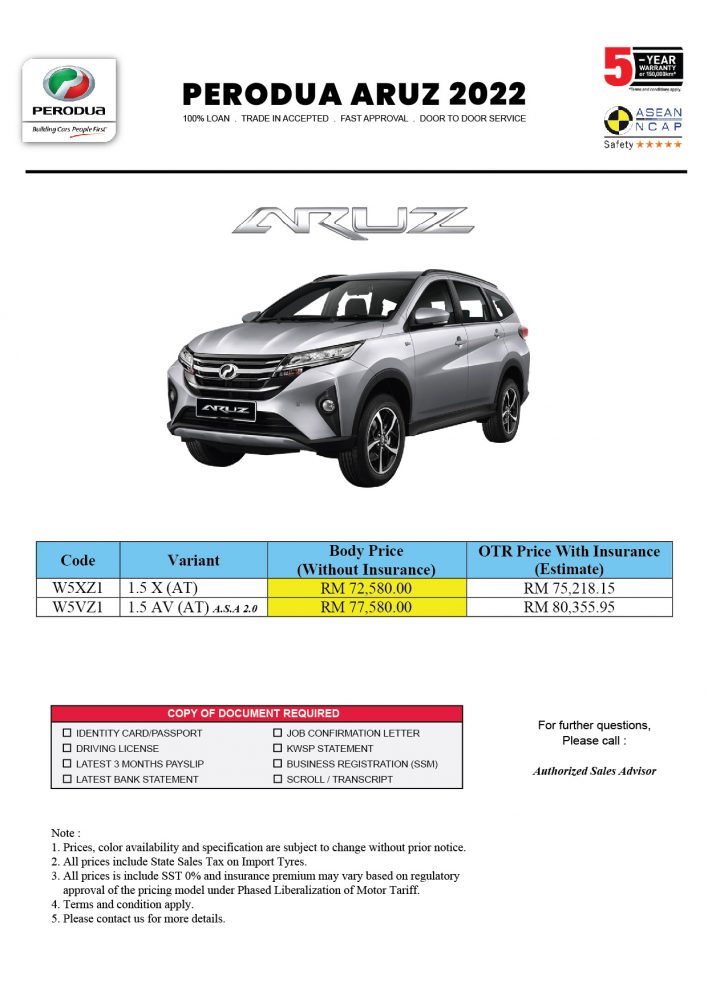 This article presents its readers informative particulars on New Aruz Price 2022. Perodua has launched 2 fresh Aruz variants, Automatic Aruz 1.5 AV and Aruz 1.5 X. Latest on the road and body prices of Aruz variants are displayed here.
In terms of body price, Aruz 1.5 AV demanded for MYR 77,580.00, while Aruz 1.5 X costs MYR 72,580.00.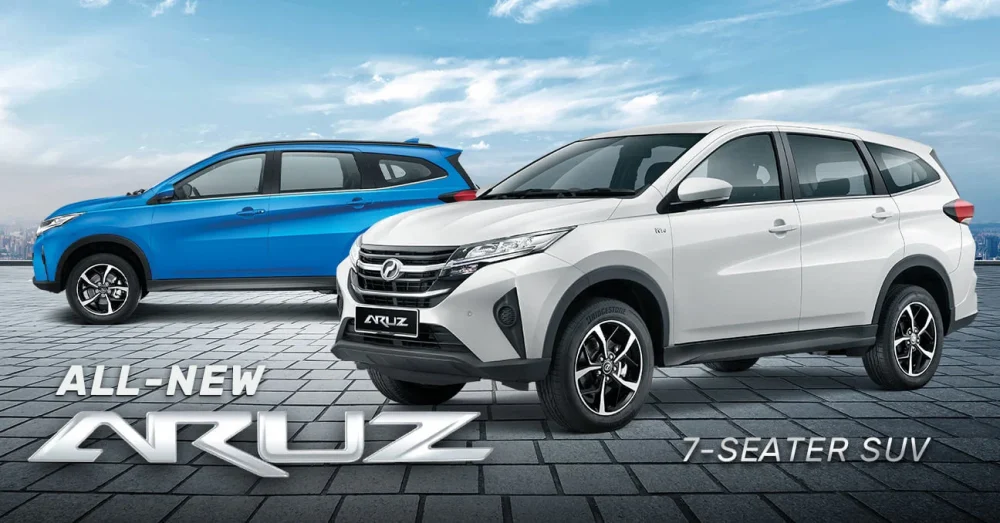 Difference Between Aruz 1.5 AV and Aruz 1.5 X
What makes the prices of Aruz 1.5 AV and Aruz 1.5 X differ from each other? Aruz 1.5 AV is highlighted with Advanced Safety Assist (A.S.A.) 2.0, Roof Rail, Multimedia System with Navigation, Smart Link (for android) & HDMI, Auto-on Headlamps and also Semi-bucket Leather Seats.
However, Aruz 1.5 X is designed with Digital Audio System with Bluetooth, USB & MP3, and Semi-bucket Fabric Seats.
CLOSURE
In a summary, Perodua Aruz offers you various new models at affordable value. It's time to choose your best fit!
How was the New Aruz Price 2022 article? Wasn't it helpful? Perodua's New Ativa Pricelist 2022 is out now on Sales Advisor Website!