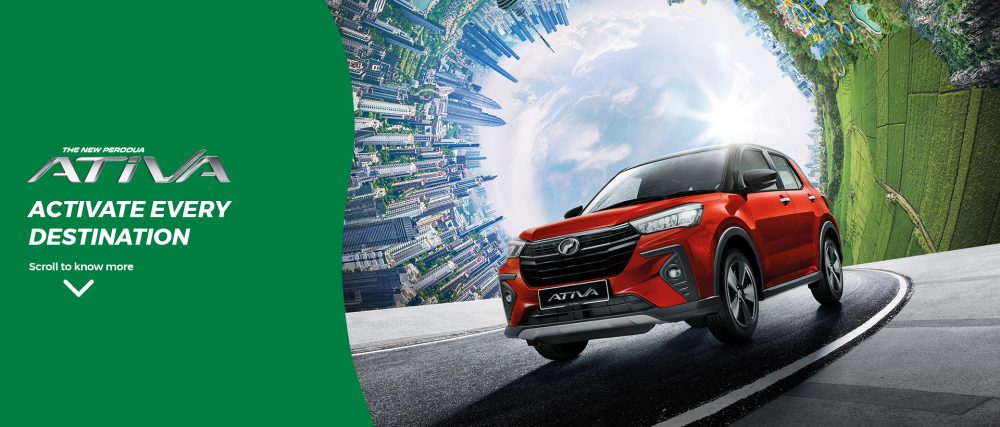 Perodua has introduced the Perodua Ativa – 5 Seater SUV. Through the virtual launch, Ativa which is defined as "active" in Portuguese is a name that suits its sporty design and appearance.
The Perodua Ativa is an affordable car that is very suitable for young couples, small families and people who love sports activities such as traveling. It is also very suitable for those who want a car that is sporty but looks like an exclusive.
In this article, I want to share with you little bit about Perodua Ativa – 5 Seater SUV. Want to know what's interesting about Ativa? Let's review further.
VARIANTS AND COLORS
Perodua Ativa is shown to all with 3 types of variants namely X, H and AV. Perodua Ativa comes with seven very attractive colors, namely Pearl Delima Red, Pearl Diamond White, Cobalt Blue, Granite Gray, Glittering Silver, Pearl Diamond White (Black Roof),and Pearl Delima Red (Black Roof). For Pearl Diamond White (Black Roof) and Pearl Delima Red (Black Roof), they are only available on AV specifications with Two Tone Special Metallic color.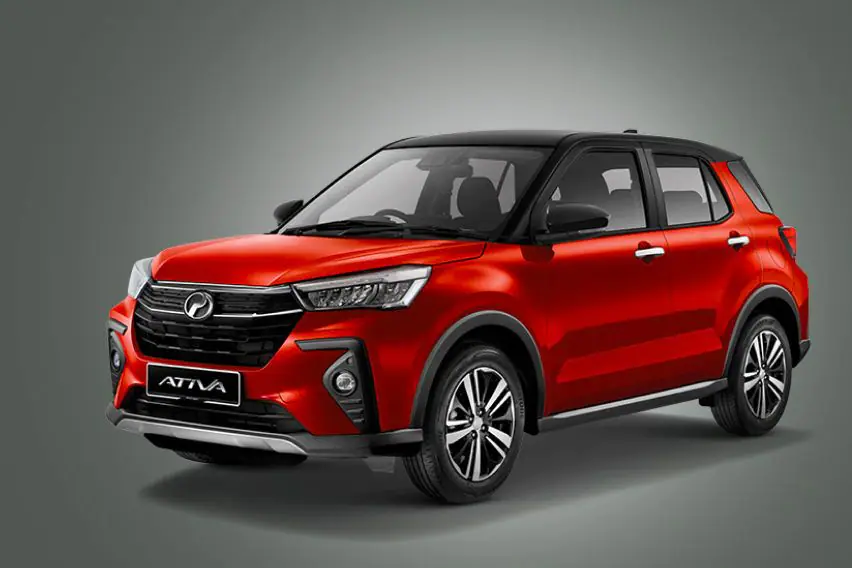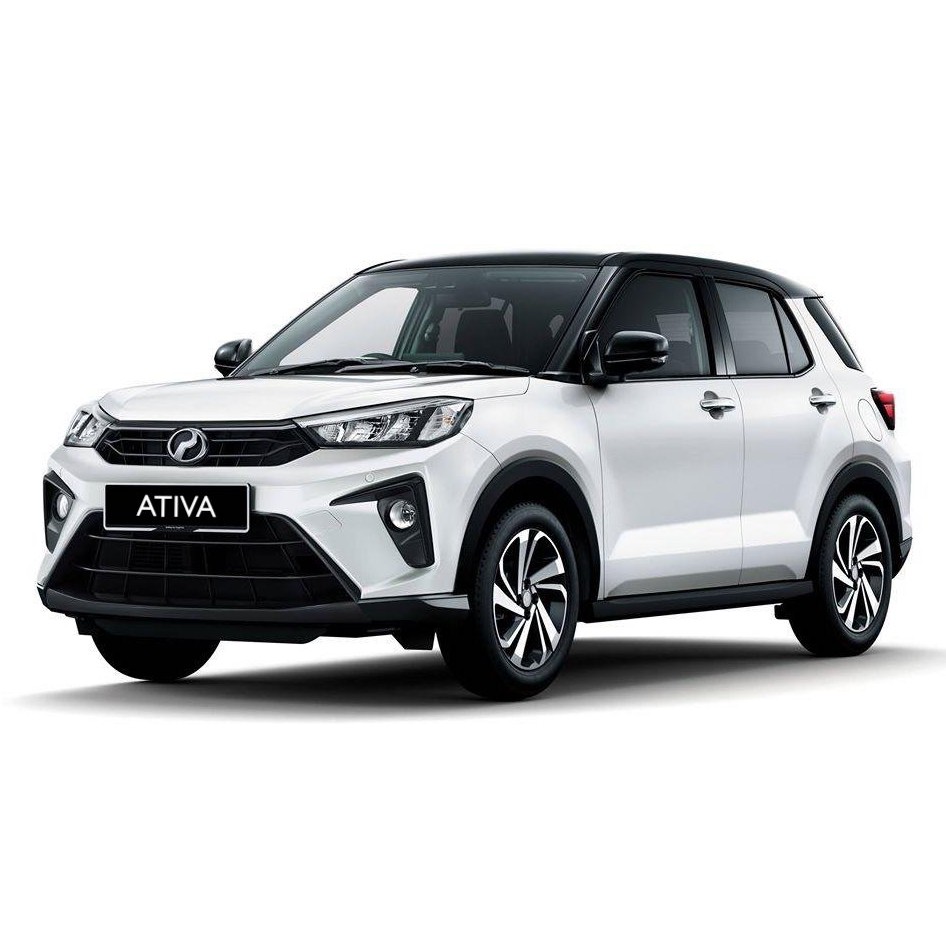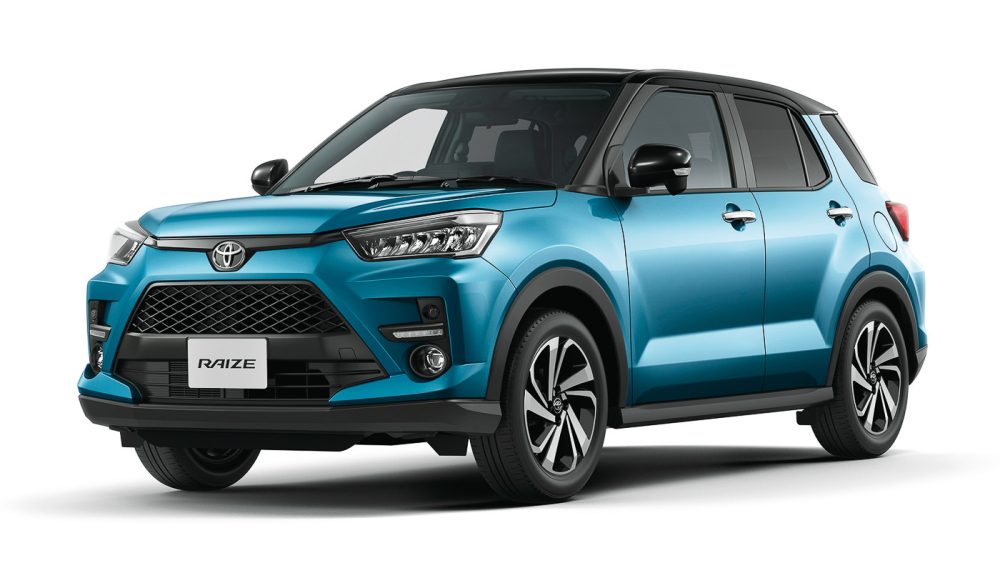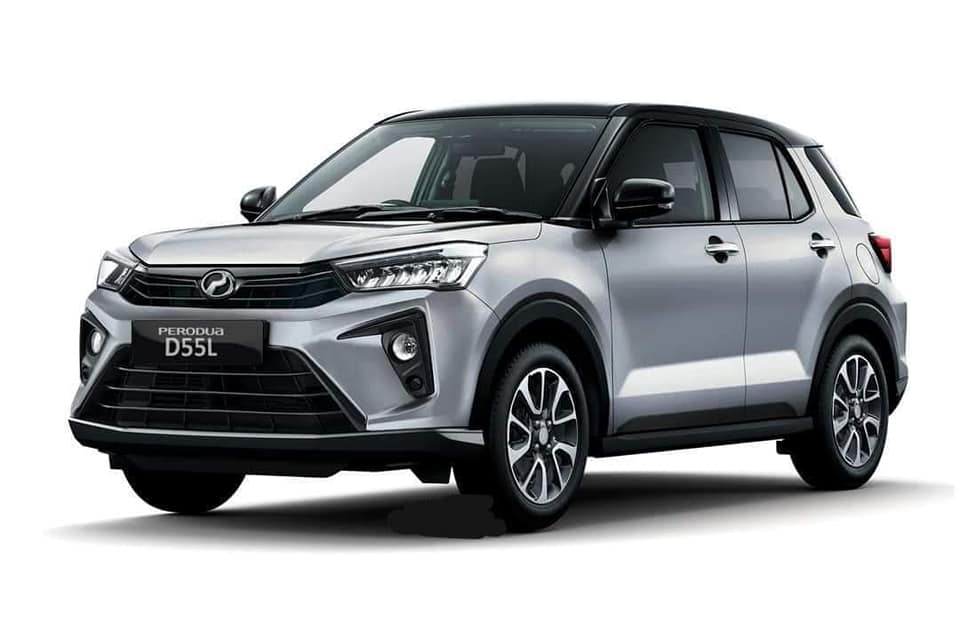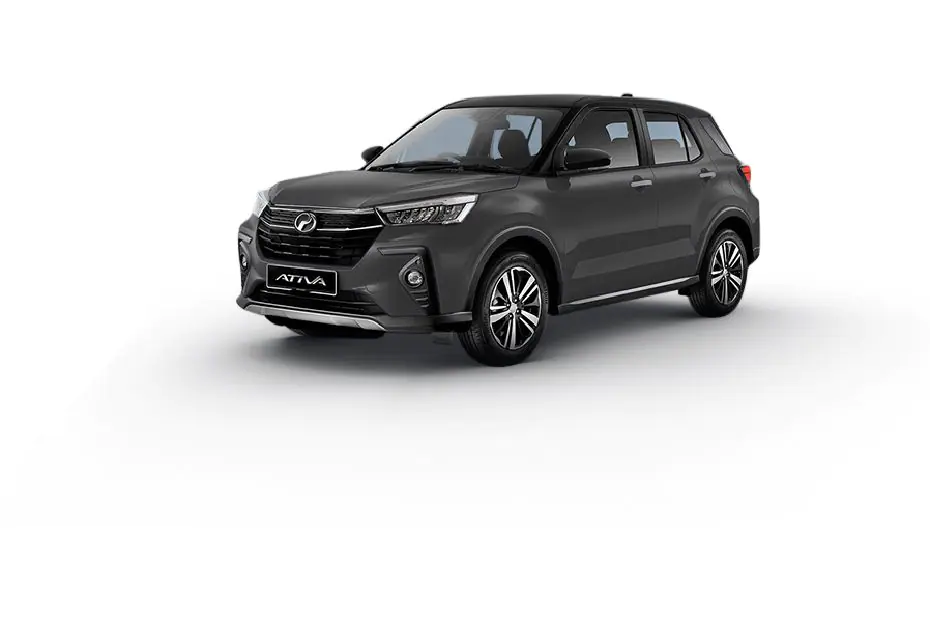 FEATURES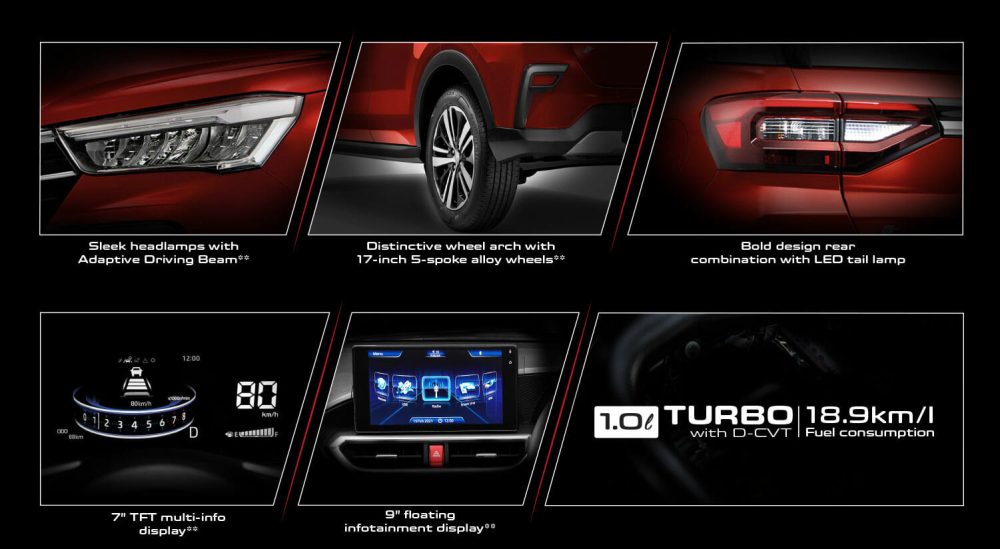 EXTERIOR DESIGN
The Perodua Ativa is located in the Daihatsu New Global Architecture (DNGA) platform. Perodua has made Malaysian-specific adjustments to Ativa, including redesigning many interior and exterior components, producing something bigger to suit Malaysian tastes.
Most significant is the larger front grille design on both the two LED headlights, as well as the L -shaped front fog lights surround. Moreover, the pretty attractive rear bonnet design is almost identical to the new Myvi model.
This Ativa is produced with dimensions of 4,065 mm long, 1,710 mm wide, 1,635 mm high and a wheelbase of 2,525 mm. The Perodua Ativa is also the first model under the Perodua Smart Build blueprint and built on the Global Platform.
Perodua offers, the starter 1.0 X gets a silver-finished 16-inch alloy rim, while the 1.0 H and 1.0 AV variants get a 17-inch dual-tone unit.
On the back, Ativa has a chrome and black finish that connects the two LED taillights, as well as a L-shaped finish. The silver finish under the number plate holder makes the back of the Ativa look neater and prettier.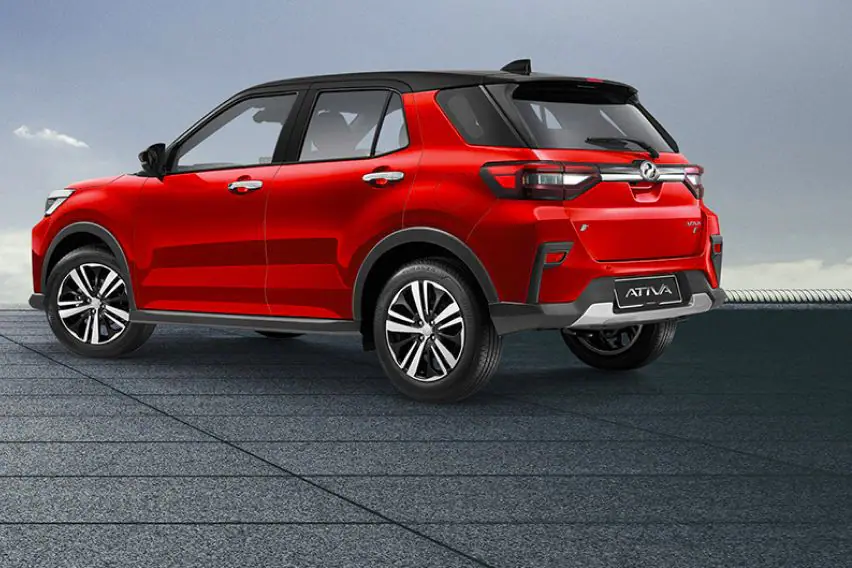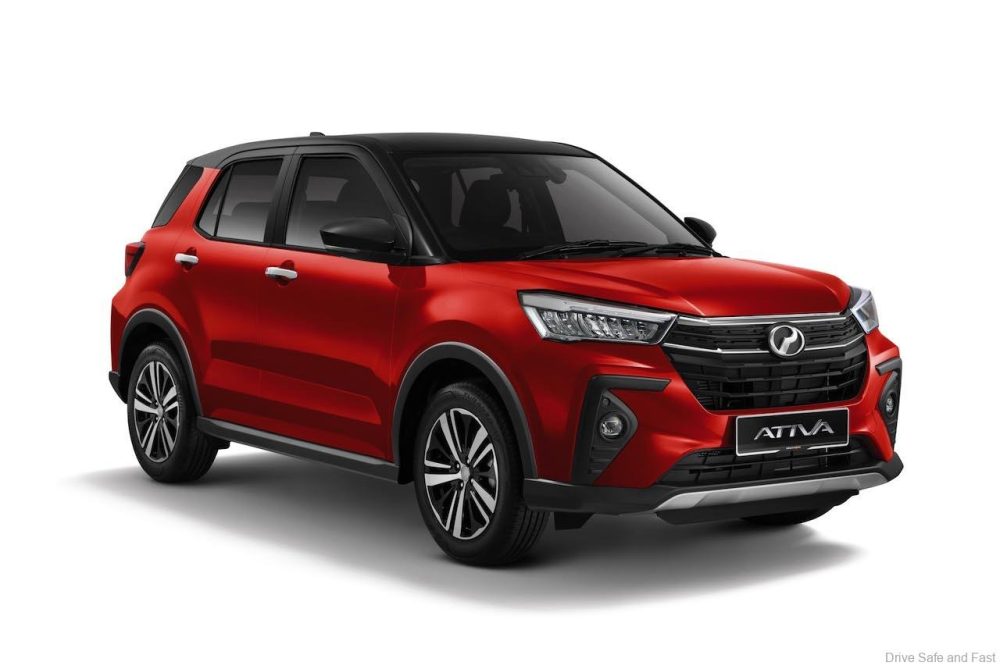 INTERIOR SPACE
All Ativa variants are powered by a 1.0-liter turbocharged three-cylinder engine matched to a D-CVT which is good enough for 98 PS and 140 Nm.
Stepping into the interior of this Ativa is quite charming because the tidiness is quite satisfying. Most exciting is that it is matched with a semi-digital instrument panel, steering wheel equipped only with power control buttons (standard feature), manual control infotainment system, engine start button, and various latest features.
Unlike previous models, Ativa comes with a Smart Entry Lock System with a touch sensor. If you touch the door handle part, the Ativa lock system will open only on the driver door side. And if you want to open all the doors, you have to touch the front door twice.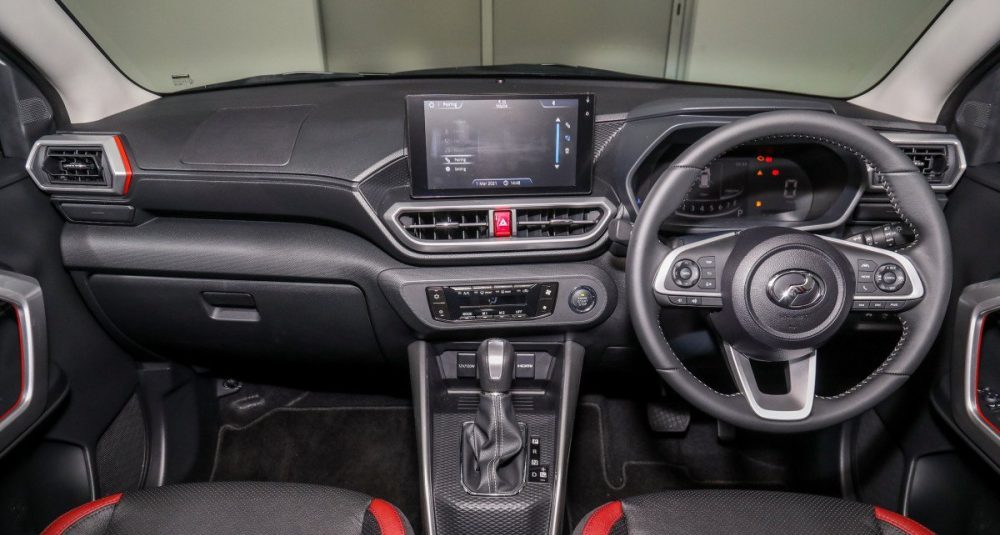 The dashboard design also looks modern and the diamond texture on the radio and gear knob panel makes it look like a luxury car. Silver insert with red lining on air-conditioning funnel, gear knob holder, and door handle.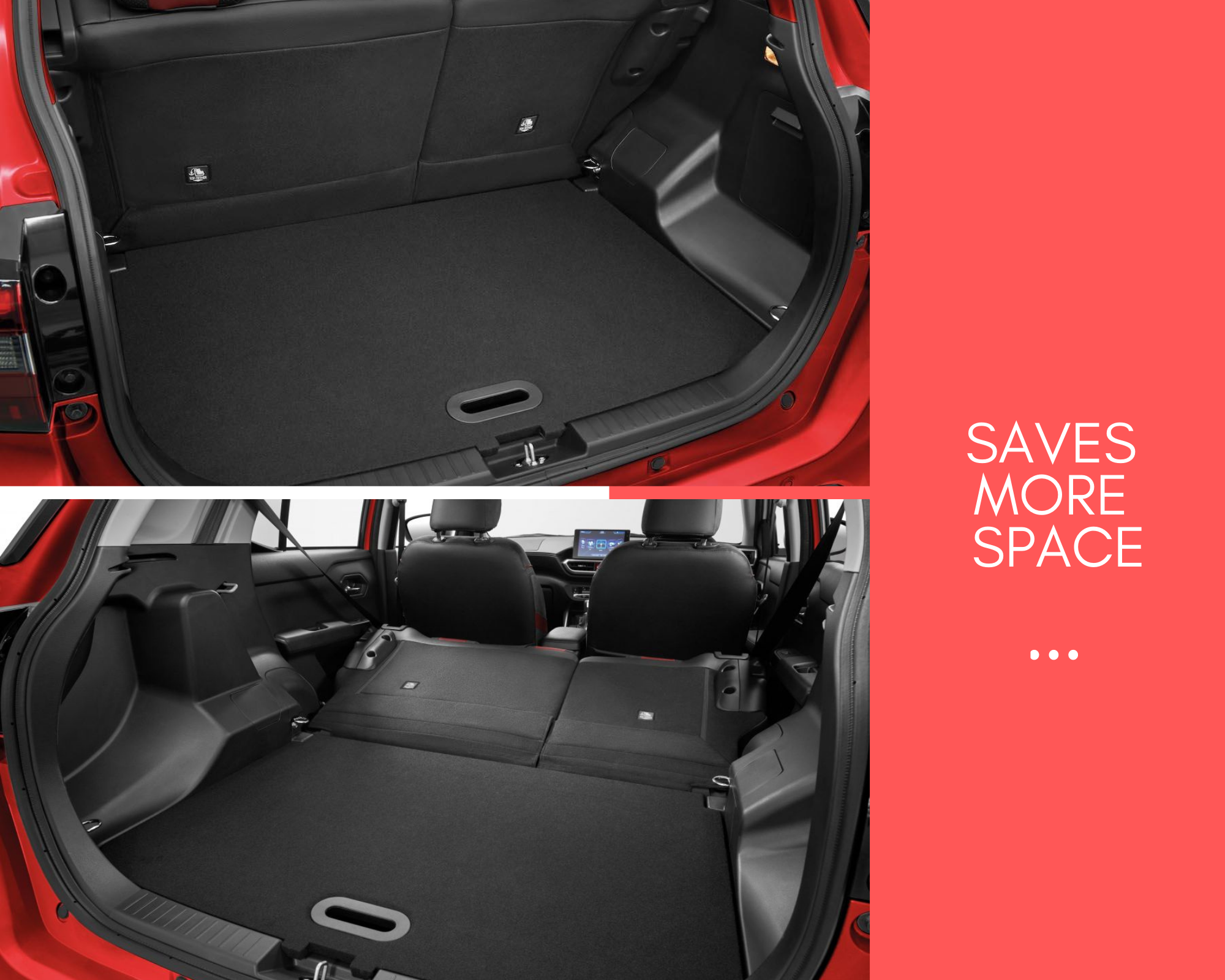 The Ativa has a double level bonnet floor, which offers 303 liters on the first level, and a maximum of 369 liters (and it comes with full size spare tires in all variants) on the second level. The Ativa's rear seats can also be folded into 60:40.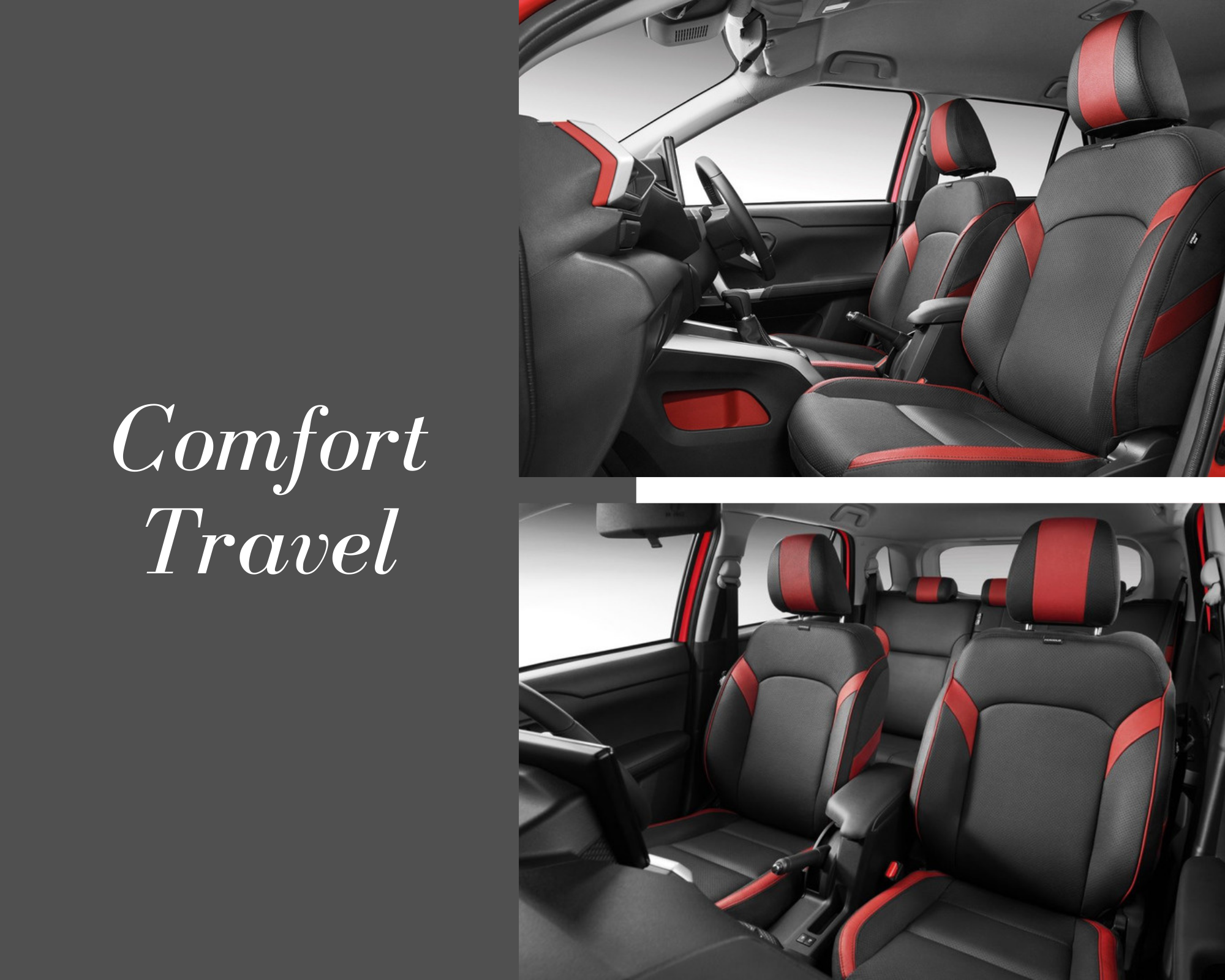 The AV model comes with leather cushion fabric in red and grey. The steering wheel design is also decorated using leather material with white thread stitching. It looks more modern and comfortable for the driver to grip.
On the steering system, Ativa has detailing features such as all the buttons on the steering wheel will light up in orange at night, including the additional control buttons (ASA) on the dashboard as well as the gear knobs.
For the buttons on the steering wheel, the left button is used to open and give instructions to the controls placed in the meter such as the Lane Keep Assist System and Lane Departure Warning. However, the button on the right is for the adaptive automatic driving control system. Audio buttons are at the bottom for voice control, and changing radio stations or songs.
ENGINE
This Ativa is Perodua's first turbocharged vehicle to use a continuously adjustable transmission and it is the first model to meet the level 2 autonomy requirements standard where all these technologies make it an (EEV), which is Energy Efficient Vehicles.
EEV is meant by a vehicle that conforms to specifications in terms of carbon emission level (g/km) and fuel consumption (l/100km). EEVs include fuel-efficient vehicles, hybrids, EVs, and vehicles that use alternative fuels such as CNG, LPG, Biodiesel, Ethanol, Hydrogen, and Fuel Cell.
To help you cut, climb hills and go down hills, you can use manual gears. You can also change gears from slot D to slot S (Sport), and lower the gear up to two positions to help the turbo function becomes faster. But, if you want to create acceleration, just press the POWER button and feel little more energetic acceleration difference.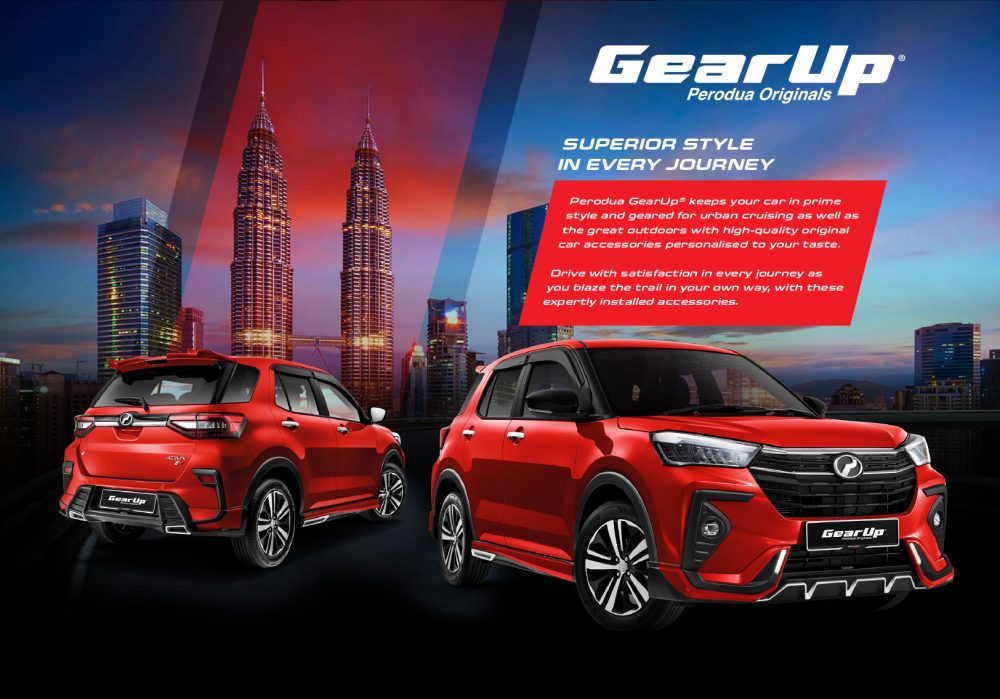 SAFETY FEATURES
For long-distance driving, the Ativa is an ideal choice as it has a special space to rest the hands, comfortable cushions, steering wheel conditions, seats, and ergonomic gear knobs that allow you to drive for 3-4 hours without problems. For long-distance driving, the Adaptive Auto Cruise system will also be active to assist.
Like other high-tech cars, the Ativa also uses the ASA 3.0 system, Advanced Safety Assist, which has a Pre-Collision Brake warning system, Lane Departure Watch System that will ensure you always use the signal to change lanes.
Ativa also provides a blind-spot warning system to warn the presence of motorcycles on the driver's blind spot route. As for the RCTA system, it works to detect the car when you are reversing by giving a warning.
Among the advantages found on this Ativa SUV D55L, if this ASA 3.0 system detects you are too careless and complacent with the warnings given, it will suggest you take a break. With this advantage, it can reduce the risk of accidents on road.
The features available on this Ativa are actually only available on vehicles priced over RM100,000 but you can enjoy it yourself for under RM70,000. Definitely worth it right?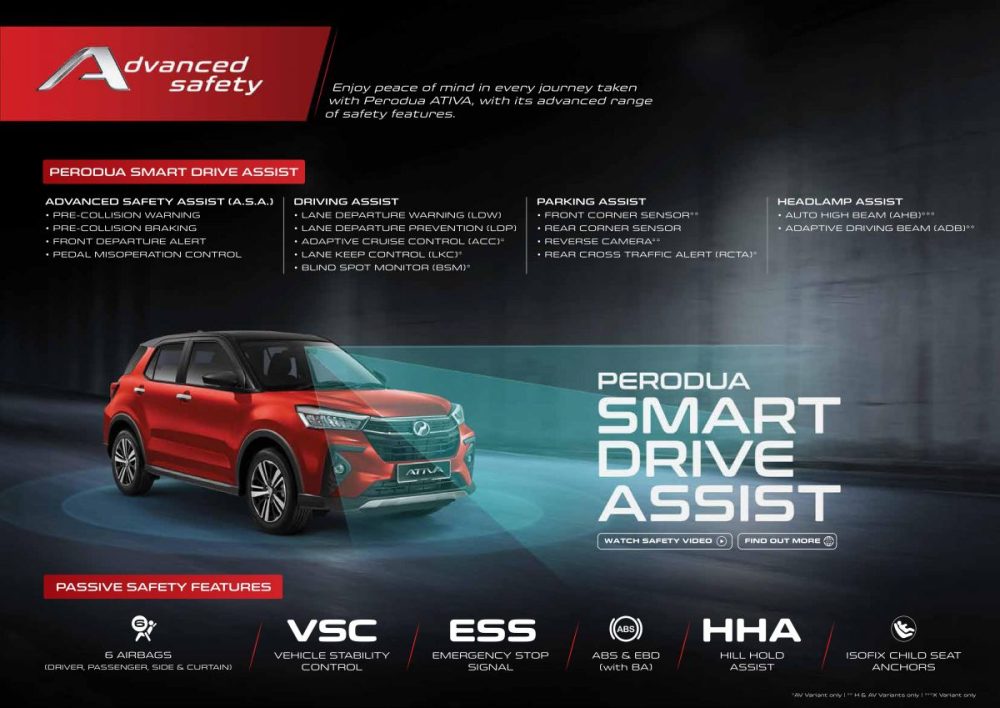 PRICE
Followed by the lowest price of X to the highest price for more advanced AV specifications, Perodua Ativa is sold on a small budget and not at a fairytale price.
On the day of its inauguration, Perodua has announced its official selling price with prices starting from RM62,000 which is usually offered for Variant X. Whereas, it starts with RM67,000 for variant H. While AV which uses the top spec is sold at a price starting from RM72,000. I would like to inform here in advance that the price stated above is a price range that does not include insurance.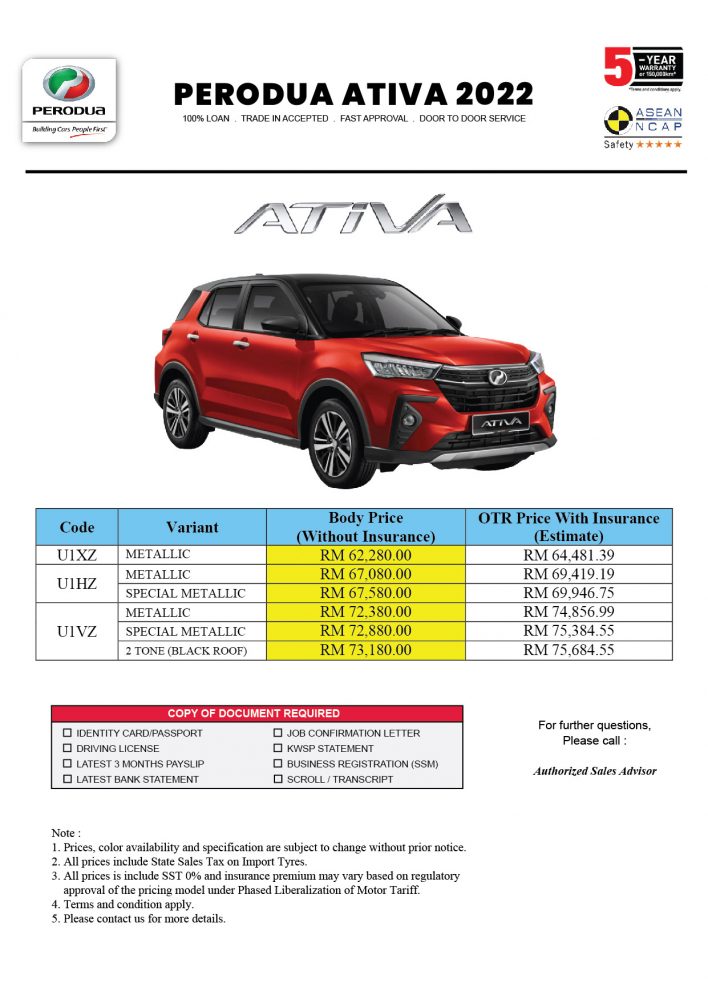 CLOSURE
In conclusion, although today we have modern and sophisticated technology with various technological facilities, as a consumer you must be wise to choose your dream car at a reasonable price. Perodua Ativa – 5 Seater SUV might be the perfect choice for you!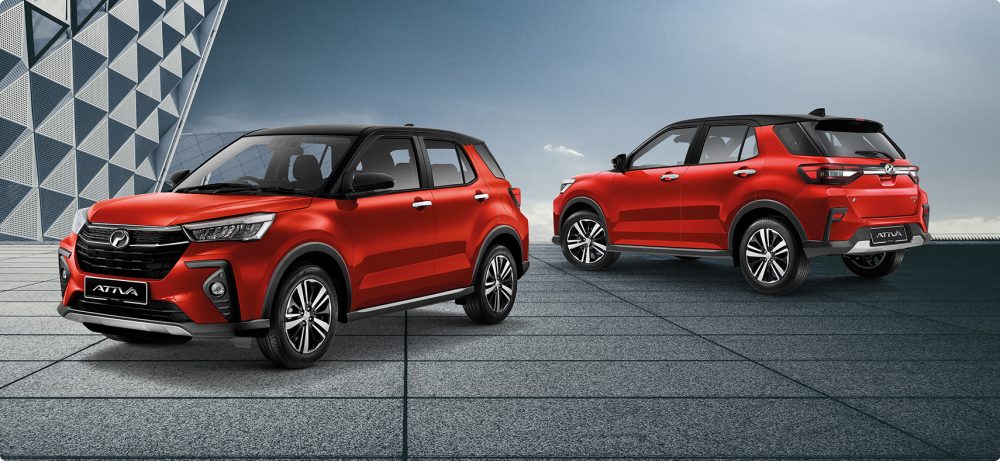 Perodua Aruz – 7 Seater SUV is well described on Sales Advisor Website. Click the link for further details.