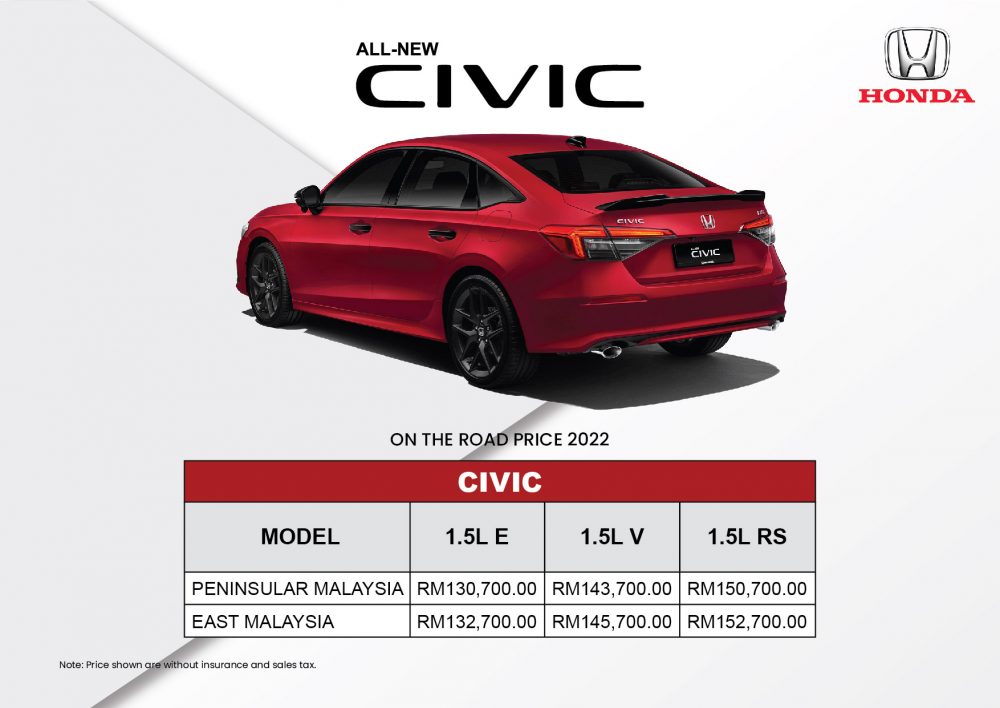 This is the Future! This is the Civic! New Honda Civic Price 2022 is revealed here. Honda has initiated 3 new Honda Civic comfort reborn variants, and they are Civic 1.5L E, Civic 1.5L V, and Civic 1.5L RS. On the road prices of these ultimate variants are described below.
Peninsular Malaysia
In Peninsular Malaysia, retail price without insurance of Civic 1.5L E is MYR 130,700.00. Besides that, Civic 1.5L V costs MYR 143,700.00, while Civic 1.5L RS is rated for MYR 150,700.00.
Sabah & Sarawak
The estimated retail price of Civic 1.5L E is MYR 132,700.00. East Malaysians may own Civic 1.5L V for MYR 145,700.00. However, Civic 1.5L RS is available for MYR 152,700.00.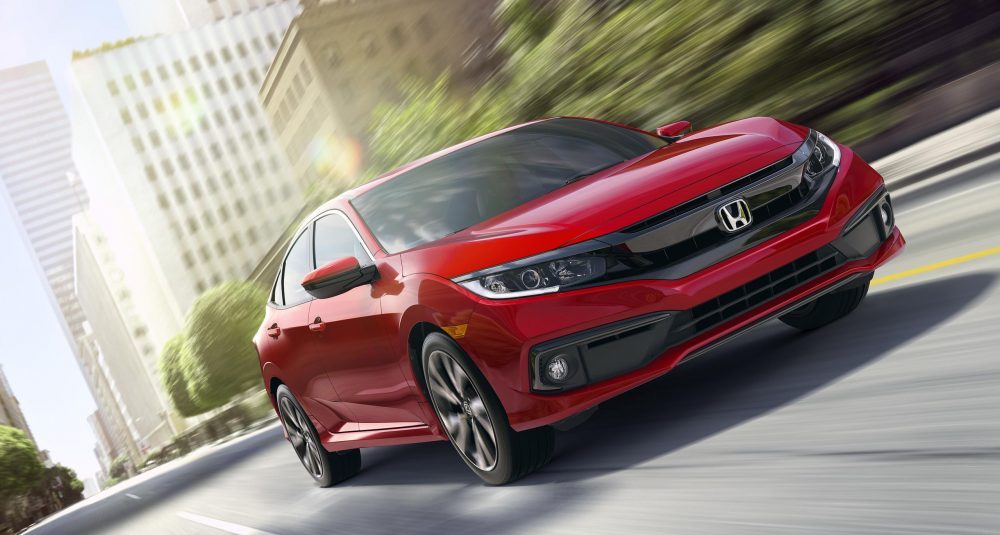 CLOSURE
To conclude, the Honda Civic is undoubtedly one of the most ideal cars to run on metropolis roads. Honda offers these 3 incredible variants for you at reasonable cost. "Life is short and the world is wide, the sooner you start exploring it, the better".
If you want to know latest prices of Honda models, go to Sales Advisor Website. Fascinating write-ups are waiting for you!